Hotaru's mini Portfolio
Click here to download Hotaru
Go back to my little kiss page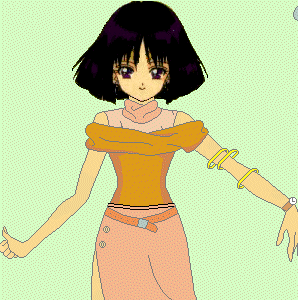 I've always wanted to do a little-kiddish Hotaru set, because she really does look like a child.
Of course, I think she's even cooler as the deathly white soldier of Saturn, but hey, we don't get to see her young and carefree a lot.
It surprises me how mature she can be sometimes, but this set which is PRE-BETA, meaning that it's just some tiny little thing I put together out of nowhere, focuses mainly on pastel colors and simple clothes.
The outfit to the left is very wierd, but it's one of my favorite mis-match put-together outfits.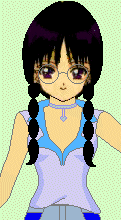 Ah ah ah! Hotaru with braids and glasses. she looks like she's going to go study or something. But she looks so cute when she's brainy.
Ok, her head looks like one big oval egg, or so I think, but it's still cute.
This is really not a real set, so there's no Fkiss. there's some jewelry and belts and stuff in its own little section, but other than that there are very few clothes, and those available are simply drawn.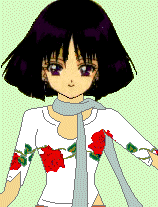 I like this roses shirt.
Hotaru isn't much of a doll, but she might just provide a few minutes of Kiss fun .