Ami's Portfolio
*Don't miss her Fkiss morph into Sailor Mercury!
She can also morph into mermaid! ^.^*
Click here to download her.
Go back to my kiss page.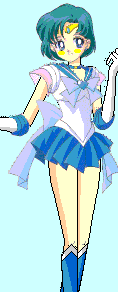 Sailor Mercury has always been one of my favorite scouts, with her intelligence and soft-spoken nature. (Other favorites are Sailor Jupiter and Sailor Moon).
I couldn't really do her justice in this set (not with my art ability, anyhow), so she remains as a 'half-beta.'
This doll remains as one of my favorites. I spent a lot of effort on her, though it may not look like it.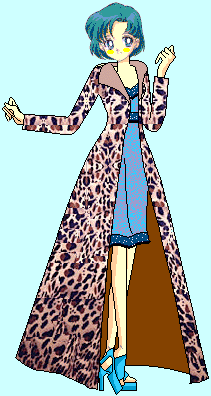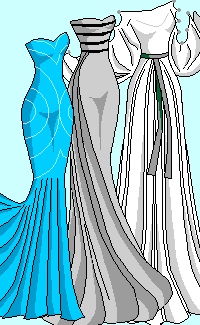 Her sailor uniform is always a must have, because it's so cute!.
She has some of the best long and big gowns I've ever drawn. I love these so much!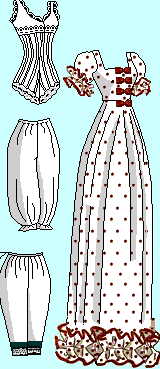 For many of the clothes, there are commentaries that pop up whenever you click on the clothes.
The polka dotted red dress is one of my favs of ALL time.
I actually borrowed books and read a lot about period clothes before I made this set, so most of the clothes should hopefully have accurate descriptions about the years they were in fashion, etc.

Flapper clothes, anyone? Ami has a few hair styles, none Fkiss. The colors used are a little bit funny (like the yellow blush), but I had a really dark monitor at the time (i.e. navy blue looked exactly like black). That monitor has since then exploded, really, just not violently. Mer-chan was there!
Anyhow, she also has a few chinese outfits, and a few medieval outfits, etc. She was supposed to be a LOT more fancy than she turned out to be, but I guess I needed a break from her. She was a little too skinny for comfort, a